Czech Language Courses
Do you want to learn Czech language but you can't or don't want to attend standard courses? Do you want personal or Skype tuition tailored just for you?
We believe every client needs and deserves a unique approach and our language tuition will become rewarding and pleasant usage of your time. You can learn and enjoy the Czech language with us.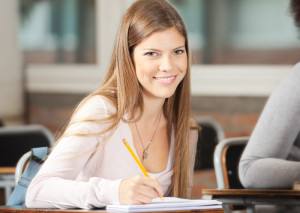 Sociocultural Courses
Would you like to know how to properly react with Czechs and avoid unpleasant situations? Know the common habits and rituals as introducing yourself and addressing people, what to do in a means of transport, on a visit etc.?
If you want to ensure yourself the safe and pleasant movement and stay in Czech republic, it's necessary to be informed about the most important social standards valid in the Czech Republic.
Czech Language Support
Do you have to go to the Czech authorities – post office, social or health care services, police etc. – and you are afraid you will not understand and know what to do?
We can assist you and help you with all your daily or occasionaly matters in which you need Czech language.

Czech Text Proofreading
Do you need to check your Czech language in documents which matters to you – for example in CV, application forms etc.?
We can help you to be sure your texts are correct and representative.